Manzareh/Keshiki/Landscape
March 2 – May 4, 2019
Opening Reception: Saturday, March 2, 5-8pm
Press:
The Brooklyn Rail: Manzareh/Keshiki/Landscape: Countering the Western discourse of abstraction
San Francisco Chronicle: Kour Pour's beguilingly perverse artistic method at Ever Gold
SF Weekly: These Three Art Exhibits Tether the Visual to the Written Word
Ever Gold [Projects] presents Manzareh/Keshiki/Landscape, a solo exhibition of new work by Kour Pour. The exhibition includes paintings from a number of different series that Pour has developed over the past several years. Occupying both of the gallery's exhibition spaces, this group of works illustrates the variety of subjects and techniques explored by the artist.
Primarily working with painting and printmaking, Pour's works encompass diverse subject matter and culturally specific references, ranging from Persian carpets to Ukiyo-e prints, and Western Abstraction to Eastern landscape painting. These references are used as starting points for his paintings, in which a source image is often cropped, abstracted, or adjusted in palette to create vivid, intricate, and layered painting surfaces.
For Pour, any given process is not only a means to achieving a desired surface, but also a connection to specific art making traditions. This methodology can be seen in the block print paintings that stem from the artist's investigation into Japonisme, the Japanese influence on Western art and culture. These works combine techniques and imagery used in Japanese Ukiyo-e printmaking to create large scale paintings on canvas that resonate with Modernist art traditions of the West. Kour's synthesis of image and process often connects different art histories in an attempt to highlight the cultural exchanges that lead to artistic innovation and disrupt the notion of singular originality.
Treating the history of painting as a framework to explore the products of cultural exchange and the possibilities for creativity and hybridization within the medium, Pour often inserts non-Western, ornamental, and craft practices back into Western traditions of painting which have eradicated or ignored such conventions in the past. In this regard, his paintings evoke the sensibilities of the Pattern and Decoration artists of the 1970s and '80s.
Manzareh/Keshiki/Landscape is the first overview exhibition of the artist's work and includes paintings that roughly fit into three categories: figuration, landscape, and image/abstraction. Part a product of the artist's multicultural biography, and part product of his interest in broader histories of migration concerning people, objects, and images, Pour's work shares a vibrant energy through the use of rich colors, dynamic compositions, and various processes.
A forthcoming catalogue with Skira also explores these notions and will be published later in 2019.
All inquiries: please contact info@nullevergoldprojects.com.
Kour Pour
(b. 1987, Exeter, England) lives and works in Los Angeles. He graduated from Otis College of Art and Design in 2010. Recent solo and two person exhibitions include Returnee at The Club (Tokyo, 2019);
Manzareh/Keshiki/Landscape
at Ever Gold [Projects] (San Francisco, 2019);
Cut and Paste
(with Yoshitoshi) at Christie's (Los Angeles, 2019);
Abrash
at Shane Campbell Gallery (Chicago, 2018);
Polypainting
at Pearl Lam Galleries (Hong Kong, 2018);
Polypainting
at GNYP Gallery (Berlin, 2018)
Earthquakes And The Mid Winter Burning Sun
(with Kazuo Shiraga) at Ever Gold [Projects] (San Francisco, 2017);
Labyrinth(s)
at Pearl Lam Galleries (Hong Kong, 2016);
Onnagata
at GNYP Gallery, (Berlin, 2016);
Onnagata
at Feuer/Mesler (New York, 2016);
Samsara
at Depart Foundation (Los Angeles, 2015);
Ozymandias
at Ellis King (Dublin, Ireland, 2014); and
Kour Pour
at UNTITLED (New York, NY, 2014).
Selected group exhibitions include Gold Standard:
Ten Year Anniversary Exhibition
at Ever Gold [Projects] (San Francisco, 2019);
Decoration Never Dies, Anyway
at Tokyo Metropolitan Teien Museum (Tokyo, 2017);
Grinding
at Ever Gold [Projects] (San Francisco, 2017);
Labyrinth(s)
at Pearl Lam Galleries (Hong Kong, 2016);
In The Making
at Roberts & Tilton (Los Angeles, 2012).
Pour was featured on the Forbes 30 Under 30: Art And Style list in 2015 and 2017. His work has been written about in the
New York Times, Bloomberg, The Brooklyn Rail, Forbes, W Magazine, The San Francisco Chronicle, Canvas Magazine, SFAQ Magazine, The Japan Times, Tokyo Weekender, Metropolis, Widewalls
, and
SF Weekly
.
A solo exhibition at the Tehran Museum of Contemporary Art (Tehran, 2022) is forthcoming.
Past Exhibitions with Ever Gold [Projects]: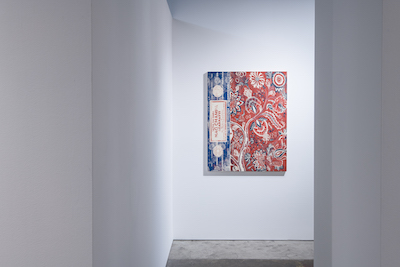 Zachary Armstrong, Korakrit Arunanondchai, Mario Ayala, Sadie Barnette, Chris Burden, Frédéric Bruly Bouabré, Serge Attukwei Clottey, Petra Cortright, Mark Flood, Kate Groobey, Brian Harte, Marc Horowitz, Paul Kos, Jasmine Little, Mieke Marple, Shaina McCoy, Barry McGee, MOCA (Museum of Conceptual Art), Oscar Murillo, Guy Overfelt, Cameron Platter, Kour Pour, Sterling Ruby, Ed Ruscha, Tom Sachs, Adam Parker Smith, Takis, and Christine Wang
Gold Standard: Ten Year Anniversary Exhibition
January 12 – February 24, 2019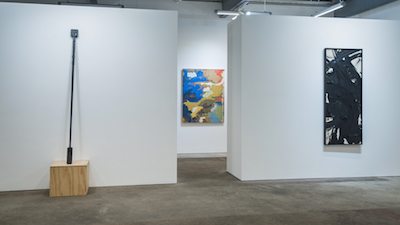 Mario Ayala, Petra Collins, Petra Cortright, Oscar Murillo, Kour Pour, Sterling Ruby, Tom Sachs, Kazuo Shiraga, and Takis
Grinding
September 9 – October 21, 2017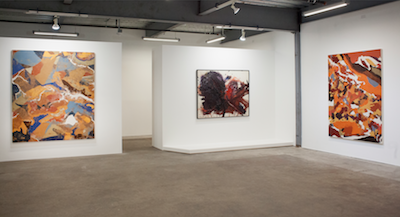 KourPour