Pen Pal
April 13 – May 13, 2017
Reception: April 15, 6-9pm
Press: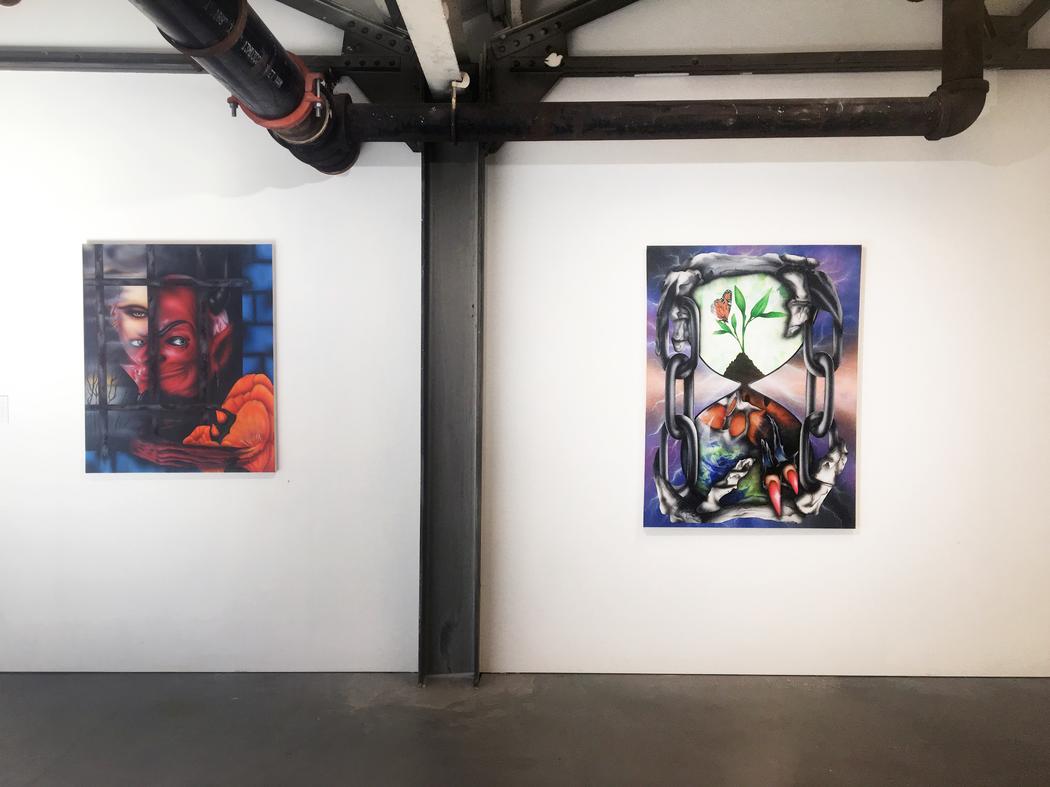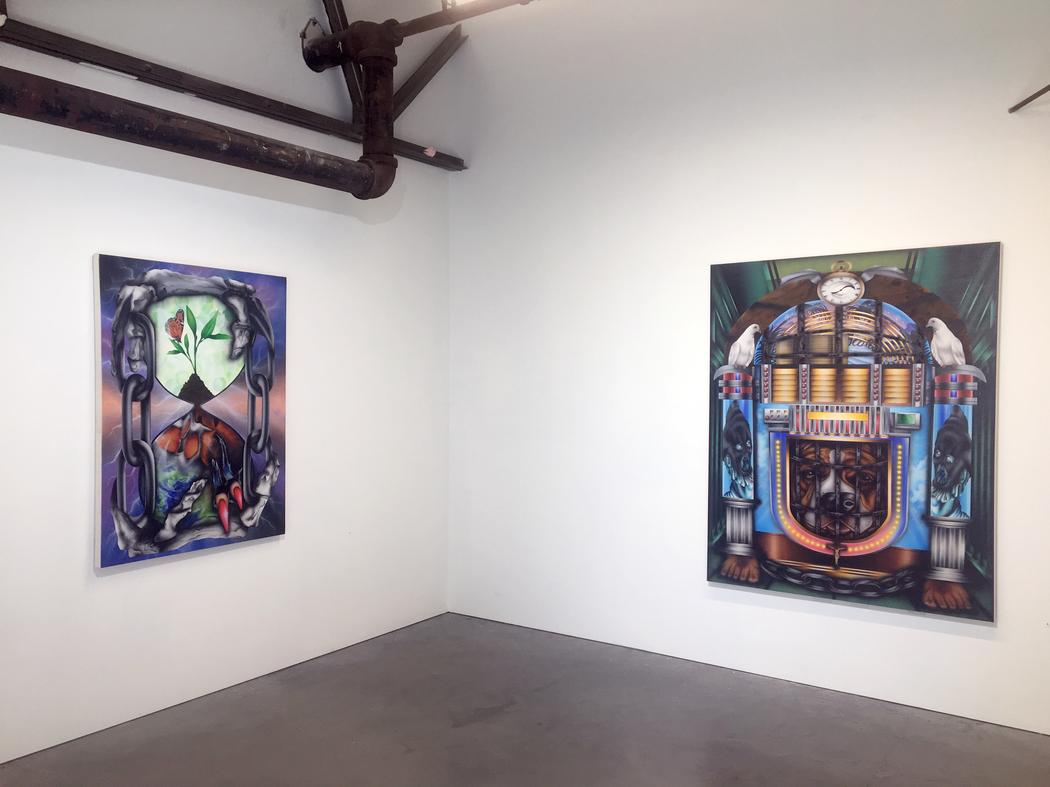 As part of a new series of exhibitions and installations in Suite 201 of the main Minnesota Street Project building, Ever Gold [Projects] presents Pen Pal, an exhibition of new work by Los Angeles based Mario Ayala. Pen Pal shadows (and in doing so, illuminates) the troubled tyranny inherent to the political and social constructs of the prison-industrial system. This history is probed through an examination of experiences of institutionalization and common representations of these experiences, and also of the intimate and tenuous relationship between institutionalized and "free" populations. Using images and language colloquially specific to the penitentiary, Ayala illustrates the shared isolated sentiment of those subjugated within it, recasting these motifs to visually depict the sorrow and repression familiar to those incarcerated—and to bring them into discourse with his own solitary studio practice.
Ayala incorporates a lexicon of these ominous symbols, fashioning histories and narratives. These symbols, often drawn from familiar judicial and Catholic imagery, are employed to magnify imprisonment's emotional dramas. In Mr. Lonely, a figure is depicted grinning while entrapped, standing behind prison bars. He looks from within his cell towards the emotional and physical spaces that are kept from him, daydreaming about a loved one. Nearby, a flower begins to bloom. An hourglass is depicted in Reflection Eternal, measuring the passage of time: time between birth and death, or perhaps between detention and release, weaving a layer of metaphor into the common person's temporal understanding of those incarcerated.
Pen Pal will also provide a station for visitors to participate in written correspondence with members of the prison population, in an attempt to develop new lines of communication and understanding between the community at large and individuals who are normally silenced and isolated as a result of their incarceration. Through artistic expression and community activation, Pen Pal offers a melancholic glimpse into the dispositions of solitude and sorrow, using the exposition of prison-specific imagery and the invitation to social action to both depict the conditions of imprisonment and to engage with those who are imprisoned.
[About Mario Ayala]
Mario Ayala was born in 1991 in Los Angeles, California. Now based in Los Angeles, Ayala graduated from The San Francisco Art Institute in 2014 where he received the Yale Norfolk fellowship in 2012. He was a participant at the Skowhegan School of Painting and Sculpture in 2014. Ayala recently had his first solo show, Seasoned And Embarrassed Like A Wet Dog at SADE, Los Angeles. Selected group exhibitions include Welcome To The Left Coast at The Luggage Store Gallery; Summer Group Show at Hashimoto Contemporary, San Francisco; The House Of Special Purpose at 99¢ Plus Gallery, Brooklyn; Something Completely Different at City Limits, Oakland; 5 Year Anniversary at Ever Gold Gallery, San Francisco; Locals Only at RVSF, San Francisco; and Give + Take at Adobe Books, San Francisco.